Moodifier 0-10V/PWM Dimmer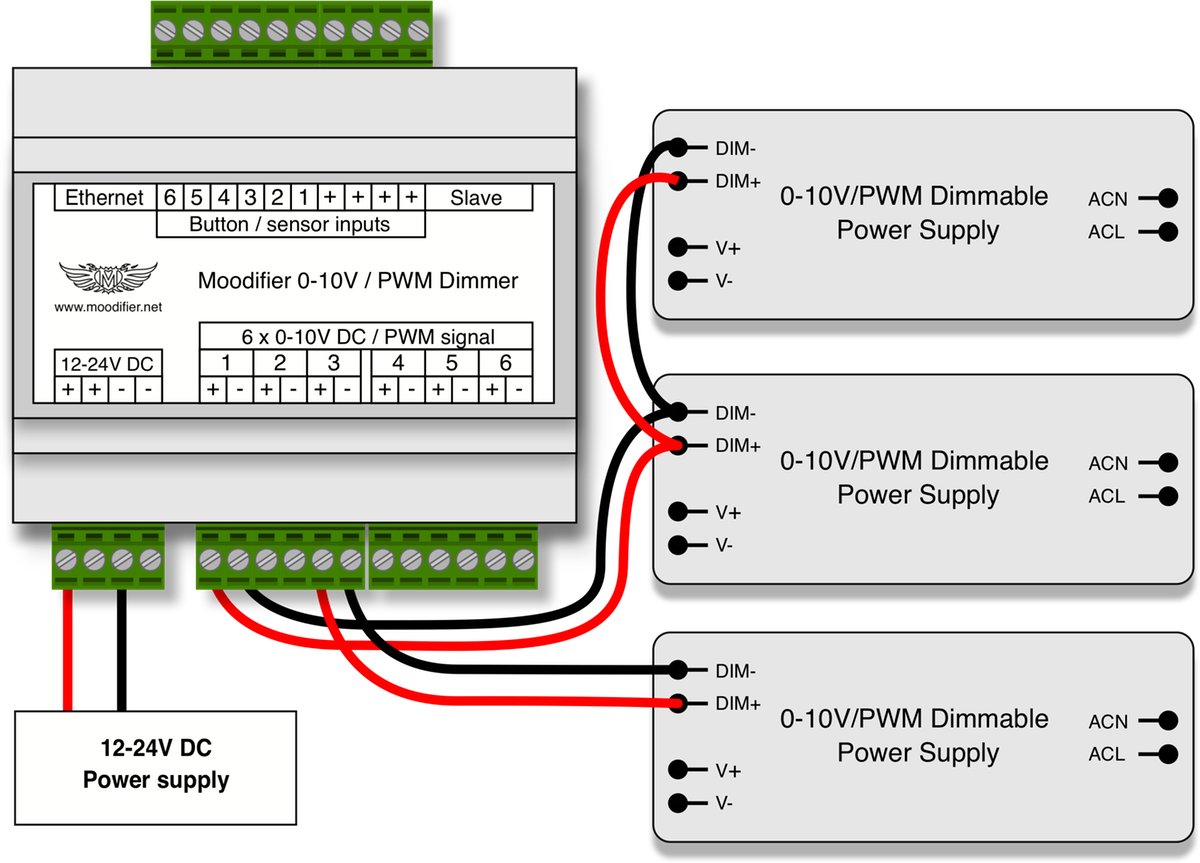 Control any type of lighting or 0-10V device over the internet
The brand ned DIN-rail mounted Moodifier 0-10V/PWM dimmer is a networked lighting controller for everything that can be controled with the 0-10V, 1-10V and PWM signal lighting control standards. Together with the included Moodifier software it opens up new possibilities for how traditional lighting can be controlled and dimmed.
Controls most things
The Moodifier dimmer makes it possible for you to, via the internet, control virtually all devices that currently support the 0-10V, 1-10V or PWM signal control standards.
Connect a
Moodifier Constant Voltage Slave unit
to the 0-10V/PWM Dimmer and you will also be able to control standard relays and anything else that runs on 12-24V DC.
0-10V dimming is a long-established, proven and easy to use lighting control technology. 0-10V control is often used to control lighting in homes, offices and industrial environments. With the 0-10V technology you can control everything from LED lights, halogen lamps, fluorescent lamps, transformers and LED power supplies to smoke machines, electric motors and other mechanical equipment.
Designed for professional installations
The DIN-rail mounted Moodifier Dimmer and optional Slave units are designed for professional installations. Sturdy snap in screw cable connectors as well as extra inputs and outputs make for a well organised and straightforward installation process.
The concept of combining master and slave units that support either constant voltage (0-12,24V), constant current (350mA), 0/1-10V and PWM signals gives great flexibility and scalability when putting together a professional lighting solution.